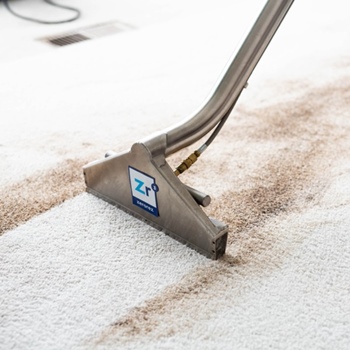 Cleaning your carpets may not be the easiest of tasks, but if you use the right tools, it can become a fun experience. The best home carpet cleaners will be your partners in turning your dirty floor covers into beautiful and clean rugs. 
However, you ought to consider that these cleaners will not do the job by themselves. Carpet shampoos need to be added in these tools in order to clean your carpeting thoroughly. So, what do you do if you suddenly run out of your favorite carpet shampoo? 
You can, of course, run to the store and buy some more, but you may not always have the time for this. What to do, what to do? You look around your home, and you find your laundry detergent. Suddenly, a thought comes to mind: could I use this instead?
Laundry Detergent Can Be Used in a Carpet Cleaner
That is great news, is it not? In case your budget is tight and you do not want to spend so much on an expensive carpet cleaner shampoo, or if you simply cannot access such a product when you need it, laundry detergent can be used just as effectively to get the job done.
Carpet cleaners function similarly to vacuum cleaners, but they use steam, as well as cleaning solutions, in order to eliminate stains and other types of dirt that a normal vacuum would not be able to handle. Even though you can find a wide array of carpet shampoos on the market, laundry detergent can work very well.
How to Use Laundry Detergent with a Carpet Cleaner?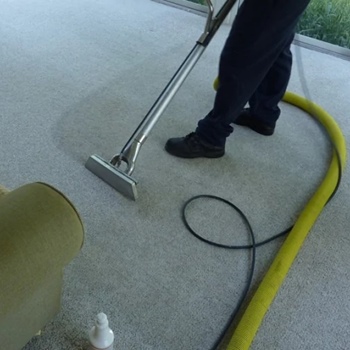 In case you run out of carpet shampoo, you can substitute it with your normal laundry detergent. However, in order to get the results you expect, it is important to follow a few steps.
If you have a steam cleaner, you should pour clean water into the designated tank up to the fill line. In case you want to know exactly how much water you should be pouring, you can use a gallon jar or a quart jar. 
Moving on, you should add a tablespoon of laundry detergent for each quart of water you have in the cleaner's tank.
Once the water and the detergent are in, you should turn the steamer on and allow it to heat for a few minutes. Afterward, you can start cleaning your carpets as you normally do. While performing this task, you ought to keep checking on the tank and refill with clean water and detergent as often as required. 
In case you are wondering why these steps are important, you should know that laundry detergents are formulated to be rinsed very well through immersion. Since this is not possible while cleaning your carpets, using laundry detergent may lead to mold accumulation. 
For this reason, you need to be very careful with the proportions of laundry detergent you are using, in order to avoid too much foam from getting onto your rugs.
Why Should You Use Laundry Detergent in a Carpet Cleaner?
It is true that the market has a lot to offer when it comes to carpet cleaning products. Therefore, you will have no trouble finding a good carpet cleaner and a reliable cleaning solution to get the job done. 
So, why should you use laundry detergent, when you have so many options to choose from? Whenever you get a new product, we suggest using it only with the accessories and solutions recommended by the manufacturer.
However, when talking about carpet cleaners, there are certain solutions you can use, that can successfully replace carpet shampoo, should the need arise. 
For instance, you can find yourself in the middle of the cleaning process and run out of carpet shampoo. What do you do? Take a shower, get dressed, and run off to your local store? Or do you continue your work and simply use some laundry detergent and also save a lot of otherwise wasted time. 
You can get carpet shampoo on the next day when you have to go to the store anyway, right? 
Carpet shampoo may be a bit more expensive than laundry detergent. In case your carpets require cleaning before payday, you can use some of the detergents you have for your laundry, also saving money on the process. 
You may have a favorite laundry detergent due to its wonderful scent. In case you cannot find a carpet shampoo with a similar odor, the first option will not only allow you to clean your carpets but also leave your entire home smelling beautiful. 
Therefore, you can use laundry detergent instead of carpet shampoo to save time, money, and offer your house the scent you like so much. 
Other Substitutes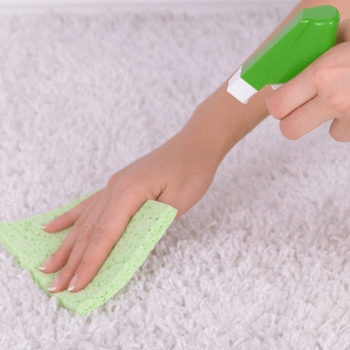 If you are not so lucky and you run out of both carpet shampoo and laundry detergent, at the same time, do not despair, as we have good news! You can make your own cleaning solution right at home. 
We are not going to spoil all the fun for you because there are numerous recipes for home-made carpet cleaning solutions online that are very easy to prepare. We are, however, going to share some of the most popular ingredients you can also use.
For example, you can mix vinegar with water, salt, and essential oils. You will not only get a non-toxic and natural carpet cleaning formula, but you can also offer your home any scent you prefer. You can either use a particular essential oil, or you can mix a few to get the desired odor.
Wrap Up
As you can see, carpet shampoo is not the only thing you can use to clean your carpets. Laundry detergent can work just as well, provided you are also careful with the proportions. 
It can help you save time and money, especially when you are working hard to clean your carpets and remain without shampoo. Laundry detergent is the next best thing you can use.